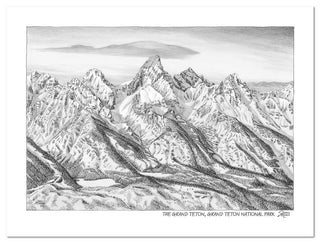 Enter To Win A James Niehues Print And 3-Day Meal Kit From Backpacker's Pantry!
  Official Rules
Read more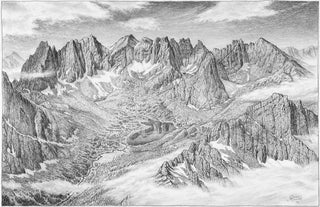 Why I Started The American Landscape Project
Picking the 50 landscapes out of every beautiful view in this country is not easy. With ski resorts, I knew I'd be painting the resort that hired me. With the...
Read more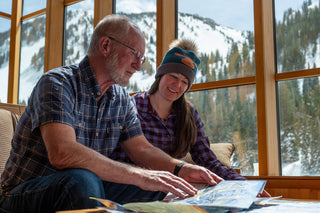 Is This the End of the Trail Map?
Jim recently had the chance to sit down with The New York Times to discuss the future of trail maps. See excerpt below and click here for a link to the full...
Read more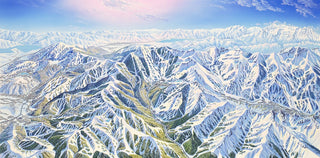 Nearly $20,000 raised for the National Ability Center
Update: With the help of Open Road Ski Company, we did it again!  We raised nearly $20,000 to support the National Ability Center in Park City, Utah with this latest...
Read more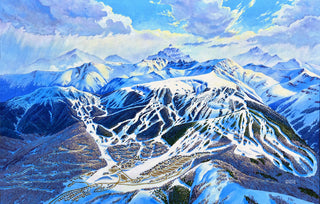 Over $70,000 raised for Colorado Ski and Snowsports Museum
UPDATE: We are thrilled to announce we raised over $70,000 for the Colorado Ski and Snowsports Museum. Thank you for all who participated! I'm Releasing 10 Original Trail Map Paintings...
Read more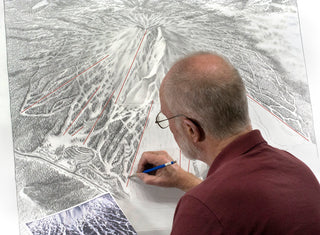 Painting Mt Bachelor: My Process and Technique
I often get asked about my process for creating my paintings. Rather than just tell you, I thought I'd take you on a visual journey of when I painted Mt Bachelor in 2019,...
Read more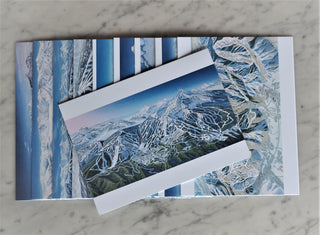 My Greatest Hits Now Available in a Notecard Collection
"I've always been honored that skiers treasure my maps and use them every day during the winter," says James Niehues. "But between the disposable maps at resorts, my book and...
Read more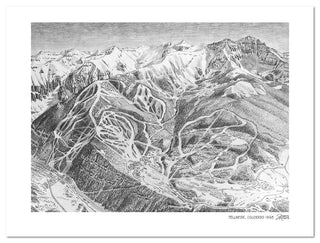 Iconic Mountain Sketches Released
We are thrilled to release a collection of seldom seen sketches depicting ten iconic ski mountains across the United States. These pencil sketches are an important step in the creation...
Read more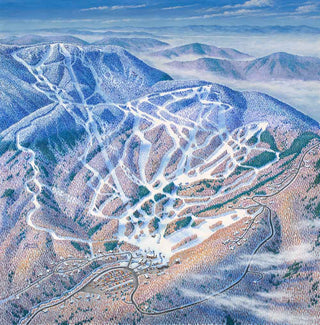 Mad River Glen is Complete with Over $120,000 Raised!
We are excited to share that James Niehues's new painting of Mad River Glen, Vermont is complete!  In partnership with Mad River Glen and the Stark Mountain Foundation, the Kickstarter...
Read more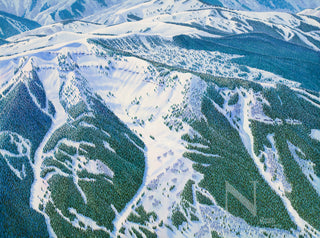 East Vail, Colorado
I am excited to share that my painting of East Vail, Colorado is complete! A few fans on Instagram reached out and asked if I would make it available for...
Read more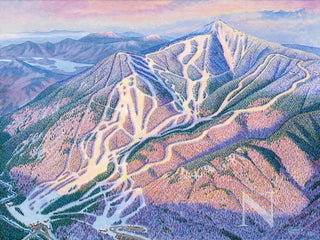 Whiteface Mountain is Complete!
I am excited to share that my painting of Whiteface Mountain is complete!   Many fans have asked to purchase this as an Art Print and we have made two versions...
Read more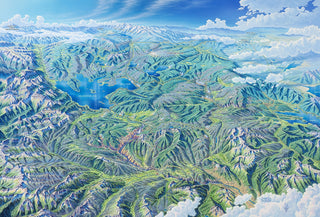 National Parks Available for Father's Day
Summer is here and Father's Day is just around the corner.  I am excited to share the first part of my summer work, some of America's most iconic National Parks.  ...
Read more